Media
BIRD
I had the opportunity to surprise my O-Line and a few other teammates with personalized scooters as a thank you for being apart of my 100 touchdown.
One Shoe On One Shoe Off
One of my top 10 plays during my career.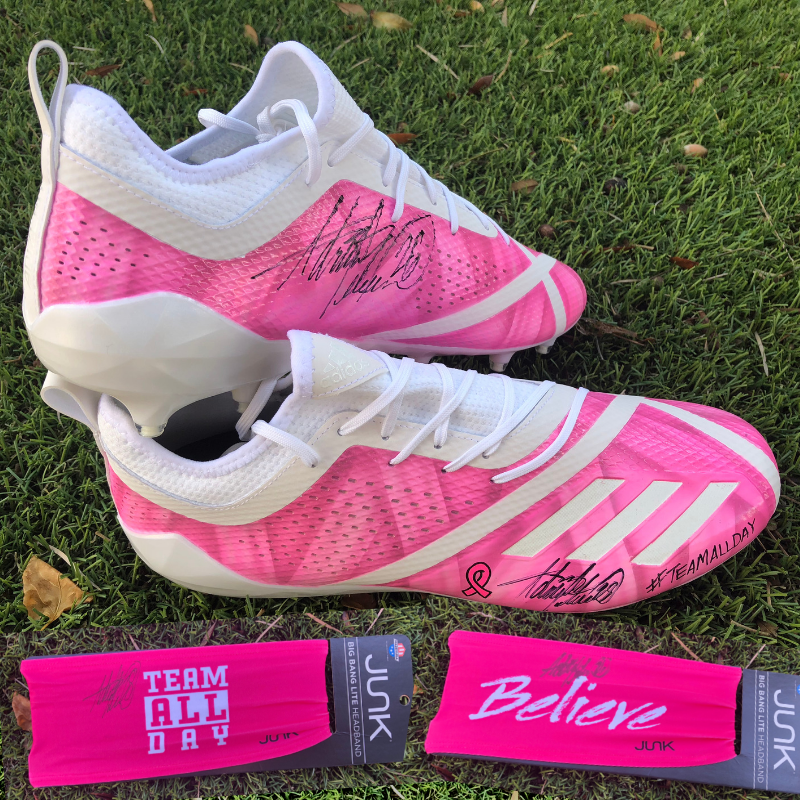 Breast Cancer Awareness
Submit the name of someone you know who has had breast cancer or is fighting it right now along with a few sentences about the person you are nominating. I will chose 3 to receive one of the signed items. We will take nominations from October 16-October 19.
Bullying Campaign
I have partnered with NFL, United Way, and Redskins Community to launch my Character Challenge. I am challenging all DMV school to participate by going to characterplaybook.com/challenge.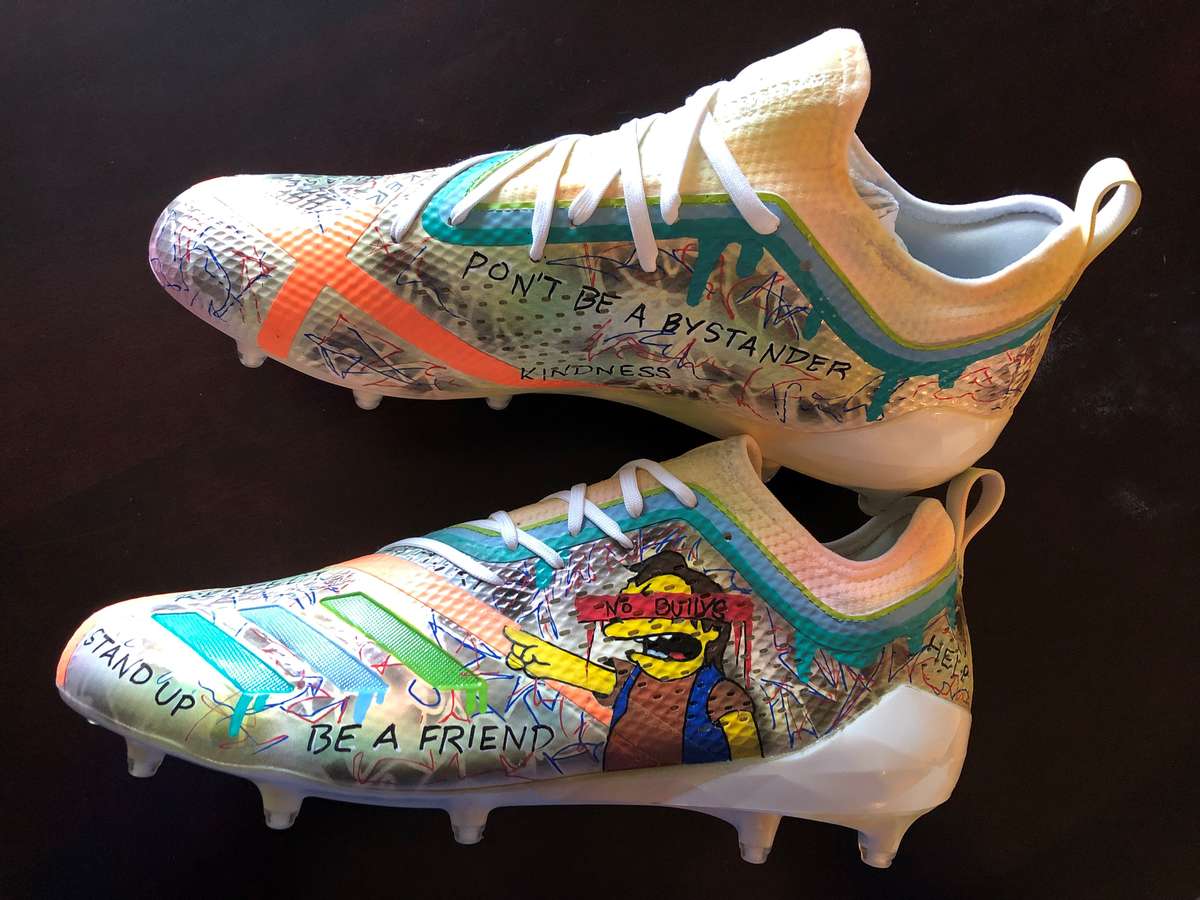 Cause for Cleats
I have partnered up with Johnson Middle School based in Washington DC to help me with my week 13 cause for cleats. Johnson Middle School submitted to me words that they will use when they see bullying take place. I have chosen 20 of those words to be put on my cause for cleats that I will wear for the game on December 9th. Also Junk Brands will be making bands to mimic my cleats which will be sold with money going back to my youth camps.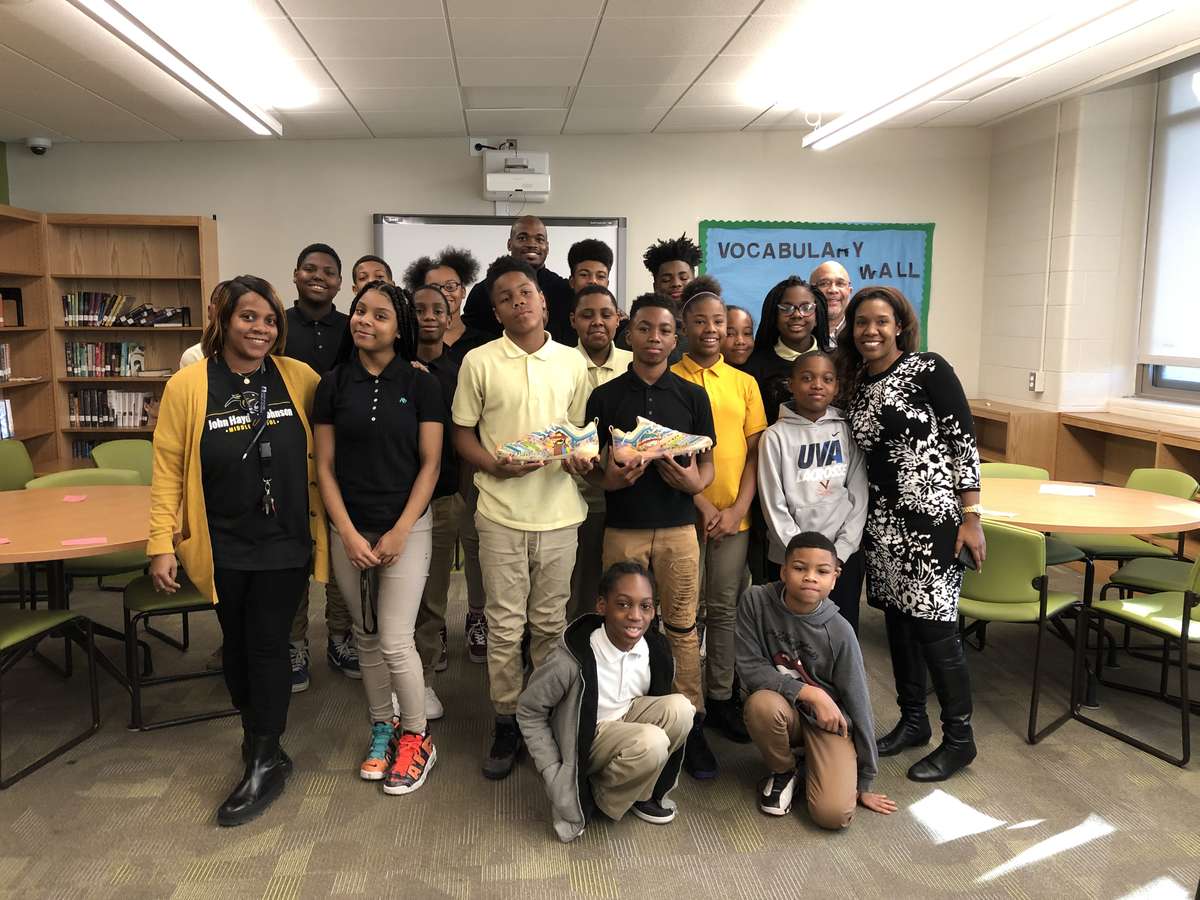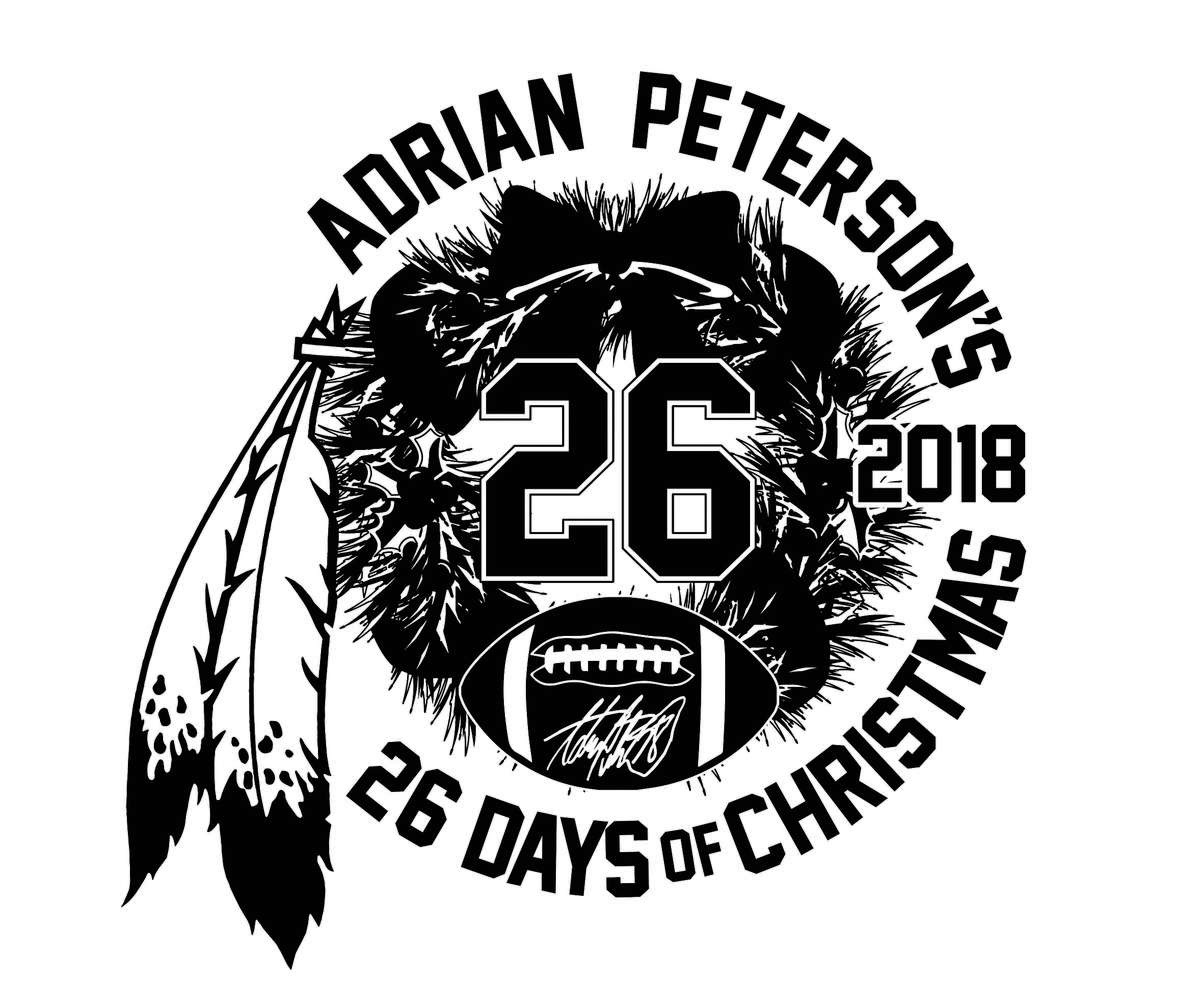 26 Days of Christmas Peterson Style
We are holding an event in December to invite military families affected by deployment during the Holidays. Adrian will be assisted in this event by some of his teammates as well as local business's in the Dulles area. We are looking for families that have been deployed in the last year, will be returning prior to December 10, or have a spouse currently deployed. If you are interested please email Tara at tara@gameonmgmt.com. Winners will be notified Tuesday, December 4 with details of the events and were the event will be taking place.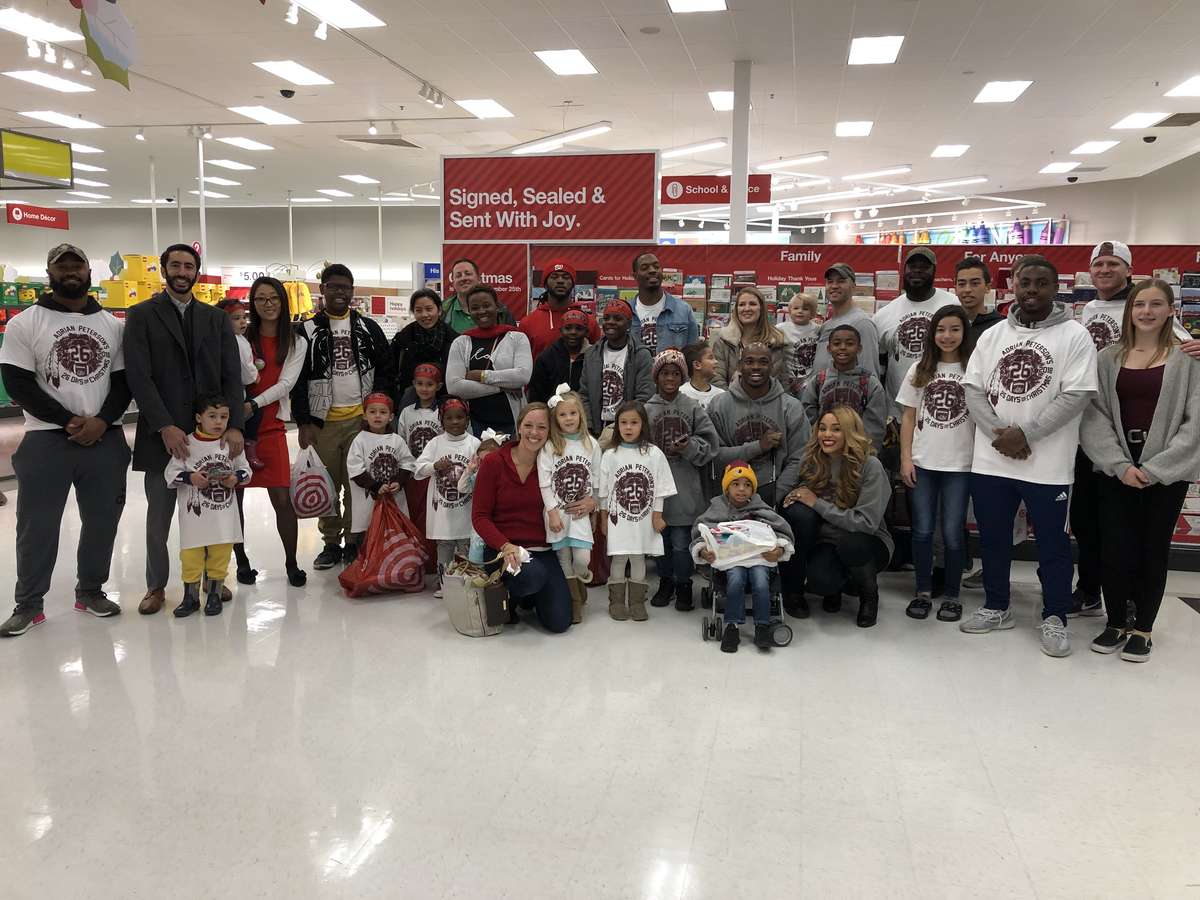 90-Yard Touchdown Run
This is the longest run of Adrian's career and the longest rushing touchdown in Washington's history. Peterson tied Jim Brown for fifth place on the NFL's all-time list with 106 rushing touchdowns.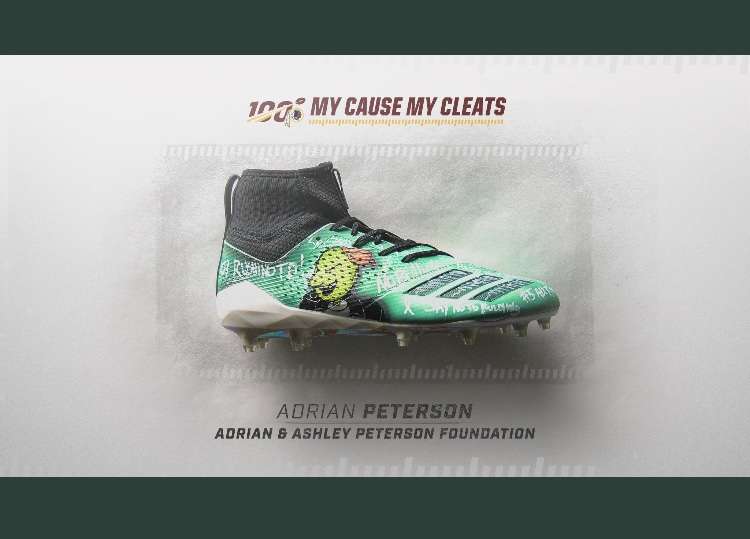 Cause for Cleats
My cause for cleats this year went to bullying again on behalf of Adrian and Ashley Peterson Foundation.
26 Days of Christmas Peterson Style (Year 2)
This year we treated children from the area to a Christmas shopping spree that needed a little Holiday Cheer.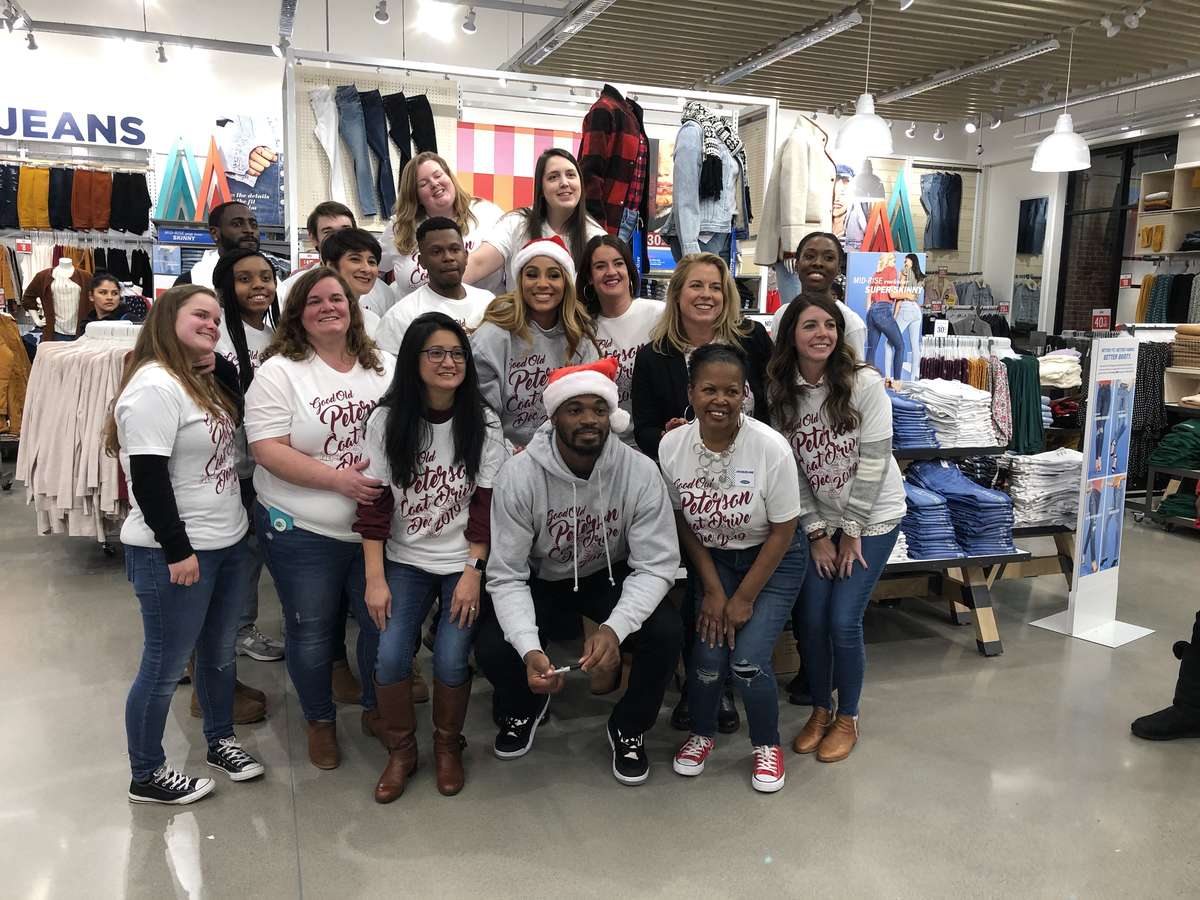 Good Old Fashioned Peterson Coat Drive
We partnered up with Old Navy in Sterling, VA to gift children from the Boys and Girls Club coats for the Holidays.